The Rang Mahal
Rang Mahal, Jaisalmer is the epitome of palatial adobe crafted to take you back in time, quite literally, while you rejoice in the luxurious amenities pampering your pristine presence. .Rang Mahal is a palace Hotel in the midst of the fortified city of Jaisalmer. The property gets its soul from Impelcable hospitality being served along with just right dose of historical aura to make you feel nothing less than a Maharaja.
Rooms & Suites
Enjoy a luxury escape for less. Book early and enjoy up to best facility.
Explore Jaisalmer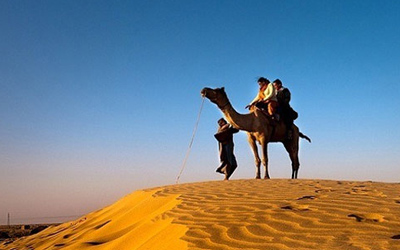 Jaisalmer is a former medieval trading center and a princely state in western indian state of Rajasthan,in the heart of the Thar Desert.Known as the "Golden City".it's distinguished by its yellow sandstone architechture.